Rugged. Efficient. Power Dense.
October 24-26, 2023 | Rosemont, IL
Be sure to catch our engineering experts during The Assembly Show in Booth #444! We'll be highlighting our BLDC motors and accessories optimized specifically for the diverse operating profiles of industrial power tools and assembly systems.
Not able to make it to the show? Don't worry - we're always available digitally! Simply fill out the form to the right and we'll be in touch to discuss your application.
Infaco Pruning Shear and Gigmatic Grippers
We're absolutely thrilled to be featuring two demos in our booth: an Infaco pruning shear and two Gimatic grippers, both of which are powered by Portescap's micro motion solutions.
Be sure to stop by and take a look!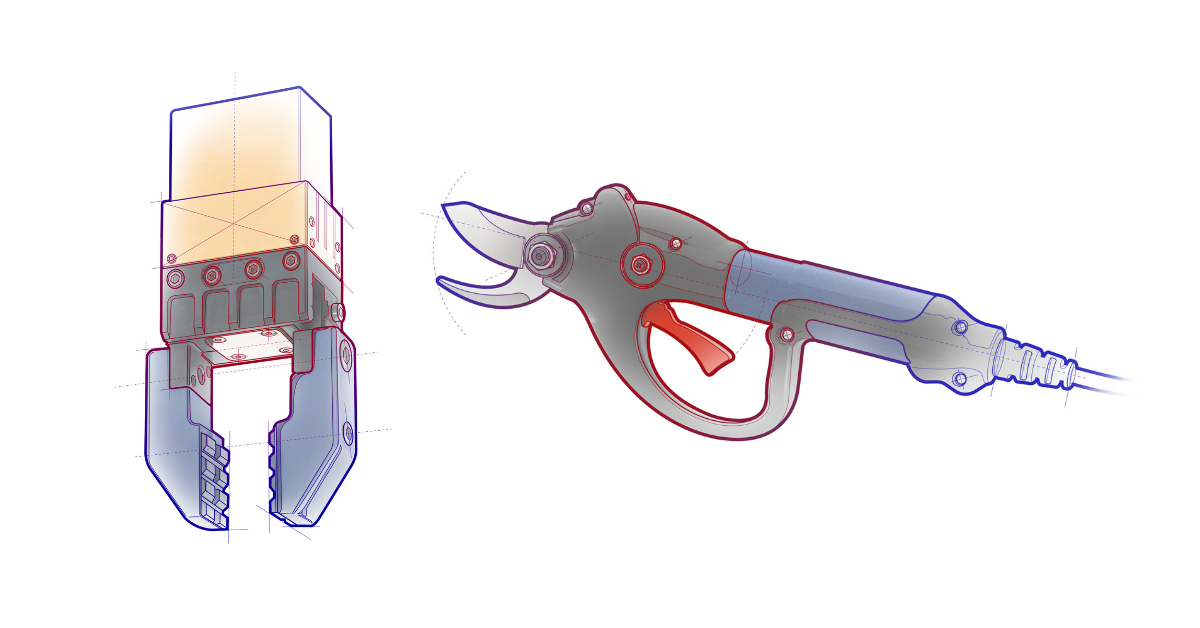 30ECT64 Ultra ECTM Brushless DC
Part of Portescap's Ultra EC brushless motor portfolio, the 30ECT64 delivers up to 30,000 RPM and 1.4Nm peak torque

while maintaining smooth operation and long life.
40ECP Brushless DC Motor
Delivering high speeds at low voltage and featuring excellent peak

torque capability, the 40ECP is also available in both 44mm and 55mm lengths, with the 40ECP55 being the first Portescap motor that features an integrated fan for active cooling.
Why Portescap?
Portescap's brushless DC, brush DC, and stepper motors are designed to thrive in the most challenging of environments, easily providing the high speeds, efficiency, and precision that are critical to industrial applications. Our motor accessories, customization options, and availability of Engineer-to-Engineer collaboration ensure that your motor will meet – and exceed – all necessary requirements.
We have a wealth of resources highlighting our miniature motor capabilities for the industrial industry. Start browsing below:
Portescap has a long, rich history in providing powerful miniature motor solutions for customers around the globe - but that's only the tip of the iceberg! With our global footprint, focus on customization and Engineer-to-Engineer collaboration, customer-centric products and processes, and incredibly talented and innovative teams who make it all happen, we stand ready to deliver a mini motor solution that meets - and exceeds - all expectations.